f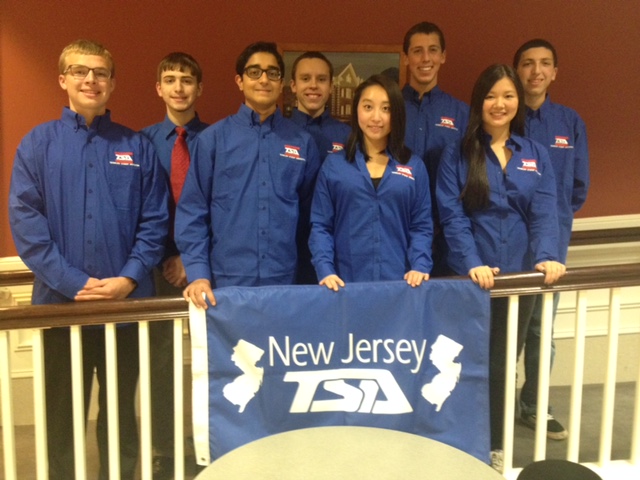 President: Claudia Jiang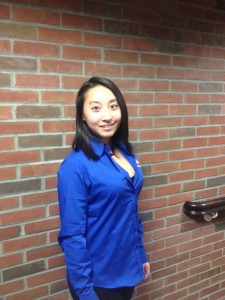 Vice-President: Robert McMurray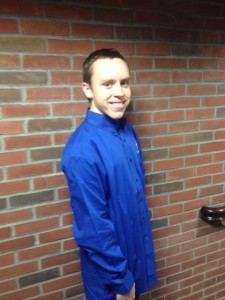 Hi! My name is Robbie McMurray and I am currently a junior at Clearview Regional High School. I am your Vice President for TSA this year, and I've been a member of TSA since freshman year. Since then I've competed at our state level in Manufacturing Prototype, and at the national level in Prepared Presentation and Career Preparation. Outside of TSA you can find me swimming, and involved as a member in Student Council and Key Club as well. I enjoy swimming, fishing, kiting, and trying my luck at skill-toys. I am excited to be your Vice President this year, and I'm prepared to help us have the best year for TSA to date!
Secretary: Priscilla Wong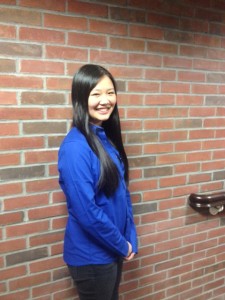 Hello NJ TSA! My name is Priscilla Wong, the TSA State Secretary. Currently, I am a junior at High Technology High School, and this is my second year in TSA. TSA was an amazing learning experience that increased my interest in the sciences and gave me many opportunities to challenge myself. Through TSA, I was able to explore the depths of science and technology that only kindled my passions. Outside of TSA, I am involved in the Class of 2016 Council and my high school Varsity Swim Team. I also enjoy playing music, expressing myself musically, as well as sketching, expressing myself artistically. This year, as a state officer for TSA, I look forward to sharing my enthusiasm for the organization and its competitions, working with wonderful people, and meeting other students who share the same interests in technology.
Treasurer: Saurin Patel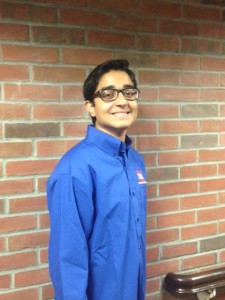 Hello fellow NJ TSA members! My name is Saurin Patel and it is my privilege to serve you as your New Jersey State Treasurer. I am a Junior at Clearview Regional High School, and I have been in TSA since freshman year making this my third year in TSA. I have competed in Video Game Design and Vex Robotics. I have had the opportunity to go to nationals and was a finalist for both competitions. I really love TSA because it really pushes my mind to think out of the box and I like to work on projects that are fun and related to technology. Outside of TSA, I play the drums in my school's marching band and play tennis for Clearview's team. I am also involved in Student Council, Key Club, DECA and I am a Star Mentor. I am looking forward to serving our organization and hope to see you all at this year's state conference.
Sergeant-At-Arms: Leor Golan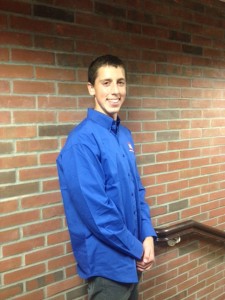 Hello New Jersey TSA! I'm Leor Golan, your NJ TSA Sergeant-At-Arms. I am currently a Senior at the Marine Academy of Science and Technology. I have been a part of TSA ever since my freshmen year of high school and I love every minute of it. I had a fantastic time serving as your State Treasurer this past year and I am very excited to be serving as a state officer for a second year. Outside of TSA, I am involved in several clubs, including Spanish Club, Key Club, and the school newspaper. I also participate in my school's orienteering club and the New Jersey science league. I am a varsity rower and participate in the sport all year round. I also enjoy volunteering, rock climbing, and mountain biking. I look forward to working with the other officers and seeing everyone at the state conference in 2015.
Reporter: Michael Sosa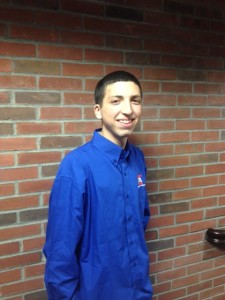 Hi everyone! My name is Mike Sosa and I'm a senior at M.A.S.T. I am your 2014-2015 NJ TSA State Reporter. I joined TSA my freshman year having never heard about it before. I soon fell in love with the club and the organization after seeing all that it had to offer. I've attended TSA nationals for the last two years, where in Florida, my team placed 6th in the nation for On-Demand Video. Outside of TSA you can find me reading (textbook or novel), biking, playing video games, programming or just hanging around. It is my first year as a TSA State officer and I hope to improve the state organization by providing you with accurate information via social media and our website. It is my belief that communication if done correctly can better an organization. I look forward to working with you all for a great year!
Historian: Matthew Petersen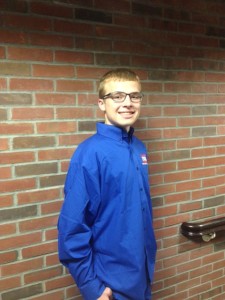 Parliamentarian: Andre Langenberger