Hello and Happy New Year NJ TSA!
If you're a part of this organization, I assume you like technology. And one of the biggest technology events of the year, CES (Consumer Electronics Show) 2021, just wrapped up. The trade show is usually held in January in Las Vegas, although everything was virtual this year. You can always expect to find the latest TVs or laptops on display, but then there's also the "weird" stuff. Discovering things like RocketSkates or the Hyundai Elevate are one of the best parts of this whole event, and this year was no exception. Take a look at some of the coolest concepts/products from this year's show:
—
LG Rollable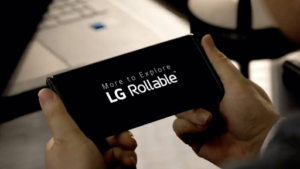 Folding phones have already started to make their way into the hands of consumers, but LG isn't done experimenting with new form factors. The LG Rollable has a display that can "grow," allowing it to transform from a phone to a small-sized tablet. "Rolling" phones aren't exactly new to CES, but unlike any other previous model, LG plans to release this one for sale "early this year." Whether that'll actually happen is anyone's guess, but it's something to pay attention to.
—
Samsung Bot Handy
Some people may say they need an extra hand around the house, and this robot from Samsung might do the job. It can do regular household chores with its "arm," including loading the dishwasher, setting the table, and putting away groceries. It's currently "in development," but it'll be interesting to see this robot in action if it ever does release to the masses.
—
Razer Project Hazel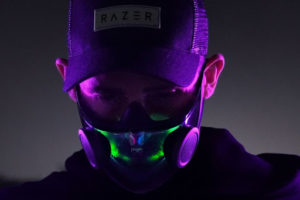 To end things off, here's a very 2020/2021 product: Project Hazel. It's an N95 respirator with a transparent outer shell (and RGB lightning!) that allows others to read your lips and see facial cues. It has detachable and rechargeable ventilators, along with microphones and amplifiers that'll help project your voice so you don't sound muffled. This is a device that clearly could have only happened after recent worldwide events, but there are no details on when this might come out or how much it could cost.
Well, that was only a few of the many products shown off at this year's CES, and I highly recommend looking into what else was unveiled. It's cool to see what the future of technology might look like, even if many of the things shown off will never come to store shelves. 
—
Anyway, I look forward to seeing what all of you will come up with at the State Conference. Make sure to start early and have a plan for your event, and good luck!
Ruchir Bodicherla
NJ TSA State Parliamentarian